Message from The Advisory Board Chairperson
Message from The Advisory Board Chairperson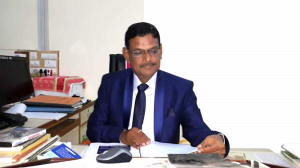 Over the years, we have often been presenting our past in someplace. There is so much to learn from the events of the past that modern people should learn. It also includes things related to history such as architecture, Archaeological site, wars, political administration, administration, and social and religious status, etc. Considering the above, we have a glorious heritage in the past and it is very important for us to maintain it.
At present, the education policy has been revised by the Education Commission. It also shows the importance of research. this matter to be useful to both history researchers and Article Writers. All the literary material of this journal is available online. Which will also be useful to the coming generation.

Ansh – Journal of History

works to publish history articles through Journal Online keeping in view the latest developments in the world of education.
Recently, UGC has made some changes in professor grading as well as Ph.D. admission as well as research work. At the same time, guidelines have been issued to maintain the quality of research.  According to which research work is given the importance of Research most need to the publisher, and then they do this work Ansh – Journal of History.
I wish all the historians and students the best of luck. Those who do research on the subject of history and I also hope that the Ansh – Journal of History will be useful to all and will play an important role in history.
Principal; Shri & Smt. P. K. Kotawala Arts College, Patan